With BC's Finance Minister and a new provincial government looking for economic opportunities the Salish Sea Trust is pointing to global interest in the 'Blue Economy' as a viable and attractive option.
"We've written Minister James, and the Minister of Environment and Climate Change," states the Interim Director of the Salish Sea Trust, "recommending investment in our coast and ocean as a central component of a new economic agenda for the province."
The non-profit organization points to billions of dollars in returns which would contribute to employment and business, as well as assisting the BC government to manage a transition to sustainability.
"A successful balance in meeting economic and environmental goals could be substantially furthered by working with all stakeholders in marine conservation and development," says Laurie Gourlay.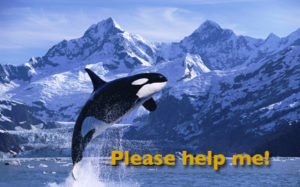 Marine planning is increasingly seen as a means to combine business, resource and fisheries goals along with biodiversity and species protection, cultural and natural heritage values of coastal communities, as well as recreational and tourism opportunities.
"The UN sustainable development goals specifically note the need to protect our oceans," Gourlay adds, "and countries around the world are finding new regional 'blue solutions' to resolve competing interests which benefit residents and future generations."
Among many new reports on the 'Blue Economy', the Salish Sea Trust looks at the Organization for Economic Co-operation and Development estimates for 2030 – suggesting the value of the world's ocean economy will more than double to $3-trillion.
"We're at a crossroads in managing our coast and ocean waters," says Gourlay. "We can revitalize a healthy marine environment, and catalyze strong and successful development,  if we work together with all interests for Blue Solutions and a Blue Economy."
For more information,
Laurie Gourlay
Salish Sea Trust, Box 333, Cedar, B.C., V9X 1W1
250.722.3444, <salishseatrust@shaw.ca> (www.salishseatrust.ca)